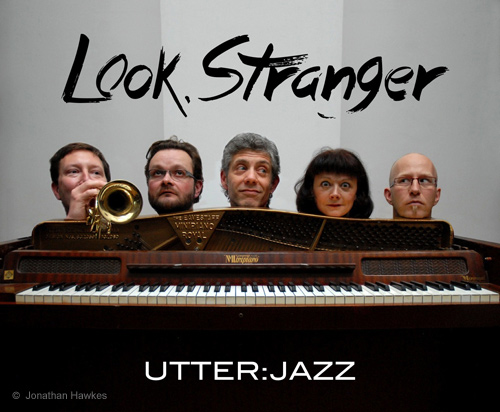 LOOK, STRANGER
Benjamin Britten Centenary Programme
2015/16 dates now booking

UtterJazz weave swing, samba, blues and grooves through their vibrant re-imaginings of Benjamin Britten's WH Auden songs.
Britten's stunning harmonic soundscapes and Auden's passionate and political lyrics are refracted through many diverse influences of contemporary jazz in these intriguing and entertaining new arrangements.
Twelve evocative songs – including Stop All the Clocks (made famous in Three Weddings and a Funeral) – plus readings of WH Auden poetry – by turns refined, romantic, satirical, sexually or politically charged.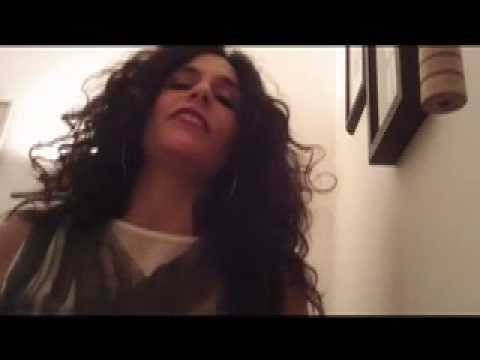 PREVIEW AUDIENCE COMMENTS:
"By turns urban, human, dreamy, dramatic, slinky – interesting and fun, I really, really enjoyed it."
 "A very special way to celebrate Britten's centenary…a respectful & beautiful 21st century exploration…and Auden's poems still shine forth." Dame Emma Kirkby
"Great fun – loved the Brecht/Weill vibe in some of the songs."
"I found it moving, fun, exciting, completely absorbing and unlike anything I've seen before. Each song created a separate, wonderful little world we got lost in."
If you know the works of Auden and Britten you will be delighted – and if you don't, you'll be superbly introduced" Imelda Staunton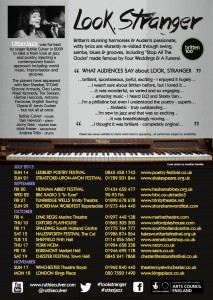 LINK TO PRESS & PROMOTER REVIEWS
LOOK, STRANGER – DEMO TRACK
[dj_manager_mp id="Look, Stranger"]

Performance dates & details here LIVE DATES
Musicians biographies on the MUSICIANS page.
Between songs are readings of WH Auden's poetry, with readers including:
Nickolas Grace
Sir Derek Jacobi
Alex Jennings
Roger Lloyd Pack
Natascha McElhone
Simon Russell Beale
Geoffrey Streatfeild
Samuel West
NB All readers are generously supporting this project with their time and due to the changing nature of actors' schedules, appearances are subject to change without notice.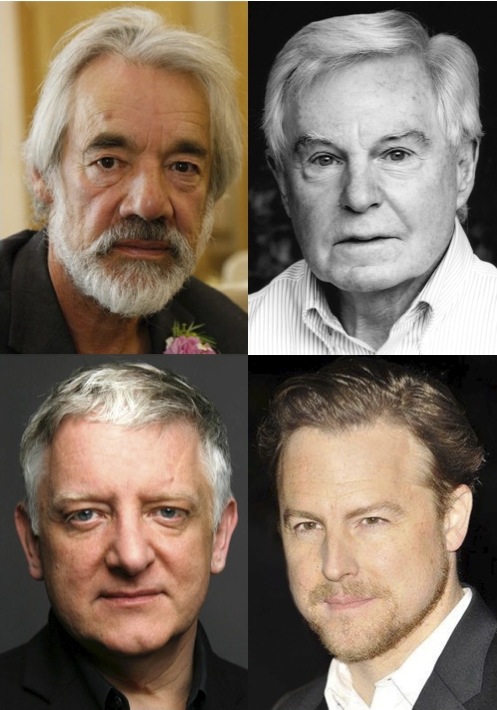 This project is supported by the Golsoncott Foundation and Arts Council England.


This production would not be possible without the generous support of our
KICKSTARTER
backers, including:
Chris Latter
Andy Robinson
Roger W Turner
Christina Matula-Hakli
Nick & Helen Tarsh
Barbara & Malcolm Godfrey
Charan Sira
Heather Peacocke & Toby Gee
Derek & Carole Ambridge
Stephanie Marshall & Justin Warshaw
Rosemary & Alan Culver
Stuart McKenzie Graham & Natalie Barb
Sat Bains & Zia Trench
Mike & Moragh Gee