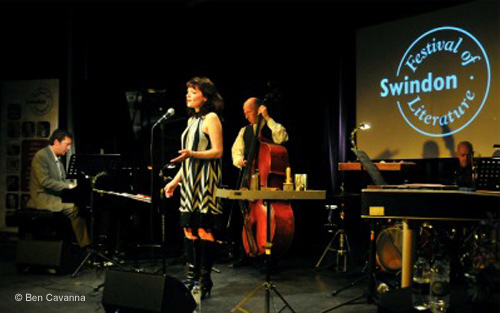 The 20th Century English Art Song revisited
with a 21st century British jazz ethic
Beautiful melodies written for classic poems – and never heard outside
the classical recital hall… until now.
The Utter:Jazz Collective get their teeth into songs from the love struck and ghostly to the humorous or simply bizarre by the great English song composers including Michael Head, Roger Quilter, Vaughan Williams, Peter Warlock, Ivor Gurney and John Ireland.
This rich treasury is approached afresh with jazz logic and improvisation, evolving into songs for a wider modern audience.
With poems by Walter de la Mare, Shakespeare, WB Yeats, Robert Louis Stevenson, Shelley, John Mansfield and others read by a distinguished actor.
FIVE EYES will be available for touring performances in 2015.
For more information please contact:
management(AT) ruthieculver.com